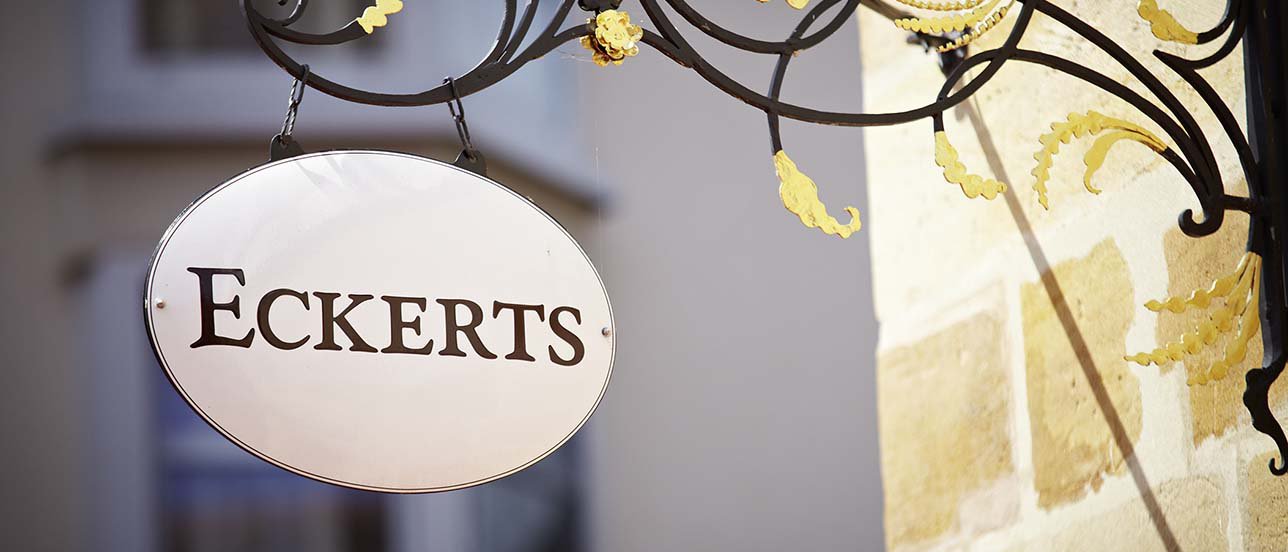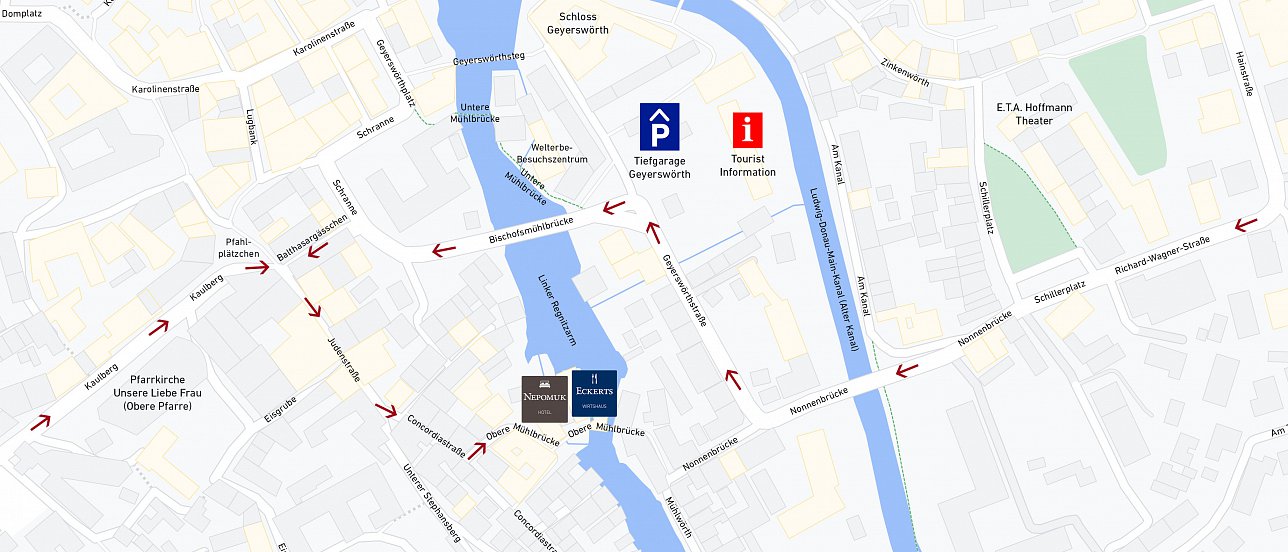 Contact and directions to Eckerts
Adress, opening hours and phone number
ECKERTS – Restaurant with indoor and outside seating
Obere Muehlbruecke 9
96049 Bamberg
We are at your disposal by phone
Do not hesitate to call us:
+49-951-9842-500
Opening times of ECKERTS Restaurant in Bamberg Monday + Tuesday:
7:00 a.m. to 1:00 p.m. and
4:30 p.m. until midnight
Wedesnday + Thursday:
7:00 a.m. to 1:00 p.m.
not open in the evening
Friday:
7:00 a.m. 1:00 p.m. and
4:30 p.m. until midnight
Saturday, Sunday und public holidays
7:00 a.m. until midnight
Meals are available at the following times: Breakfast: Monday to Sunday

7:00 a.m. to 11:30 a.m.
Dinner à la ECKETRS:
Monday, Tuesday,
Friday to Sunday
4:30 p.m. to 9:15 p.m.
(Snacks, tartes, ice cream & desserts)
5:30 p.m. to 9:15 p.m.
(Starters & main courses)
Franconian Lunch:
Saturday, Sunday and public holidays
11:30 a.m. 1:30 p.m.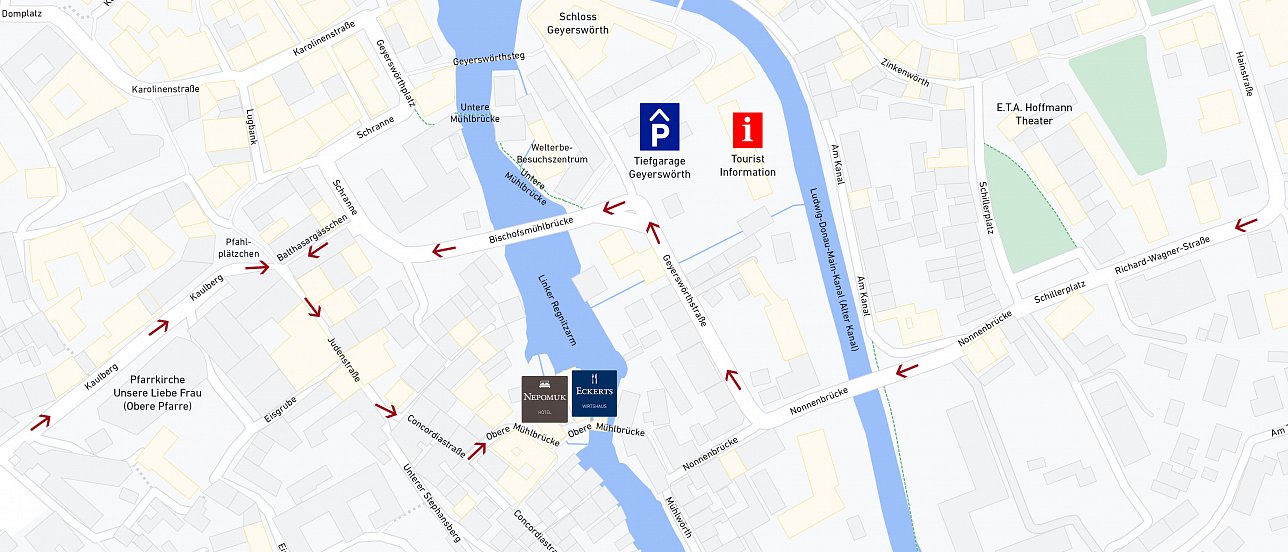 We face the challenges
New opening hours and an adjusted menu since August 22
It is with a heavy heart that we have to significantly reduce the times and days on which we can be open for you.
We continue to offer you our popular ECKERTS breakfast à la carte every day from 7:00 a.m. to 1:00 p.m.
During the week we will no longer be open at noon.
We welcome you to "Dinner à la ECKERTS" on Monday, Tuesday, Friday and weekends from 4:30 p.m. to midnight.
We are closed on Wednesday and Thursday evenings.
On Saturdays, Sundays and public holidays we offer you a Franconian lunch with delicious specialties on a compact but constantly changing menu; however, the dishes on our evening menu are not available at lunchtime.
Thank you for your understanding.
Your Team
of ECKERTS Restaurant and Hotel NEPOMUK
VYTAL REUSABLE PACKAGING SYSTEM
Order your favorite dish "to-go" quickly and easily without polluting the environment? This is very easy at ECKERTS Restaurnt with the Vytal reusable system!