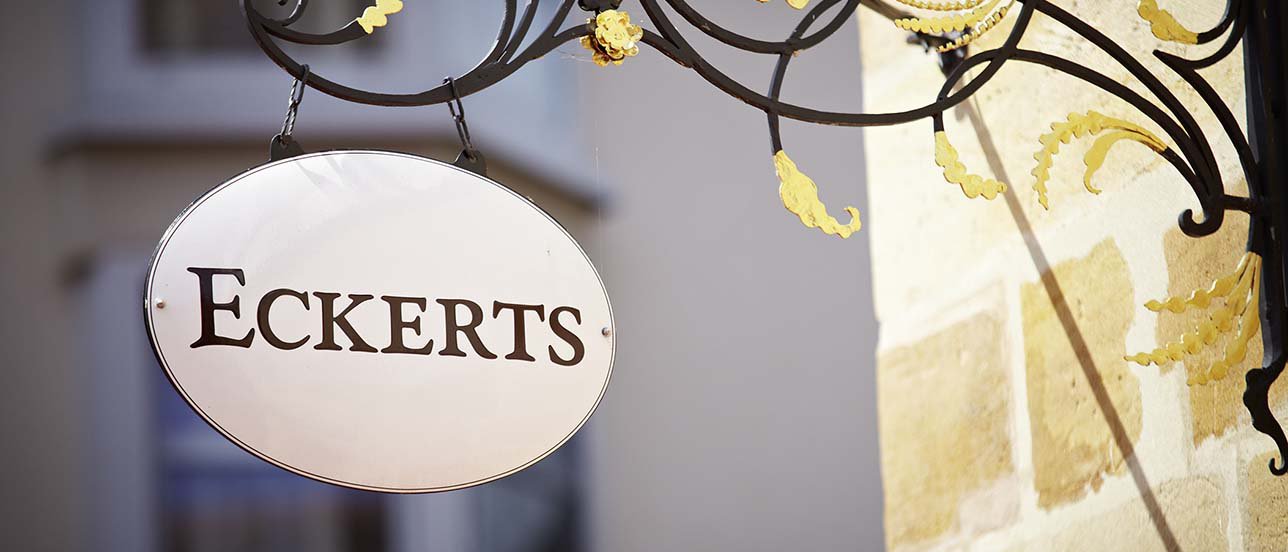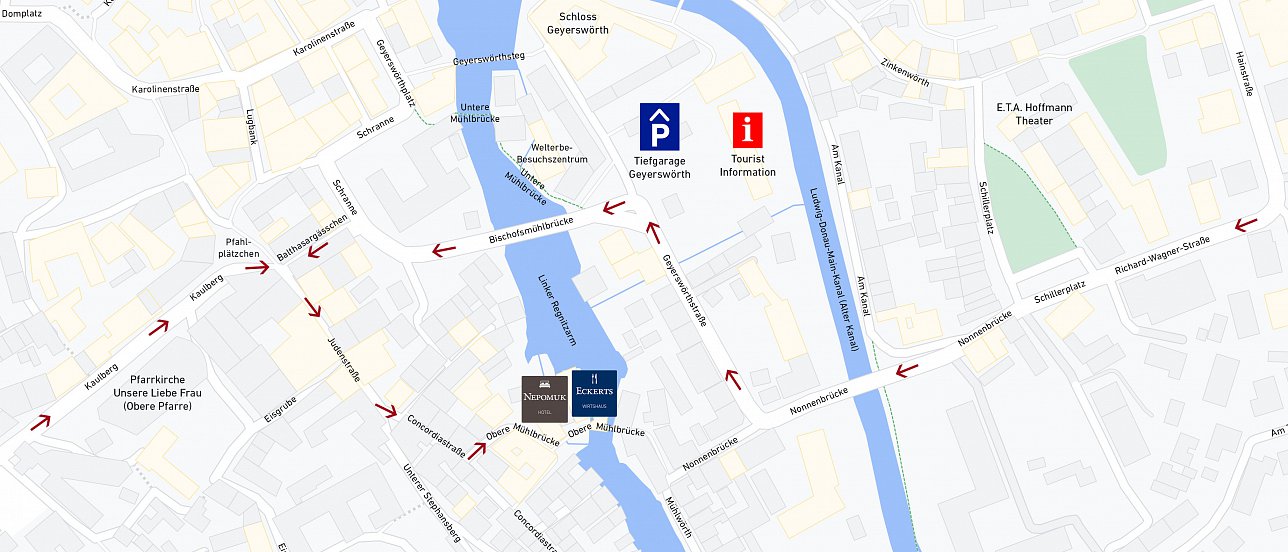 Contact and directions to Eckerts
Adress, opening hours and phone number
ECKERTS – Restaurant with indoor and outside seating
Obere Muehlbruecke 9
96049 Bamberg
We are at your disposal by phone
Do not hesitate to call us:
+49-951-9842-500
Opening times of ECKERTS Restaurant in Bamberg Breakfast every day:
7:00 a.m. to 1:00 p.m.
On Monday, Tuesday, Friday
Saturday, Sunday und public holidays
3:00 p.m. until midnight
Short winter break ECKERTS Restaurant is closed until February 10
Meals are available at the following times: Breakfast: Monday to Sunday

7:00 a.m. to 11:30 a.m.
Dinner à la ECKETRS:
Monday, Tuesday,
Friday to Sunday
Snacks, tartes, ice cream & desserts
3:00 p.m. to 9:15 p.m.
Starters & main courses
5:30 p.m. to 9:15 p.m.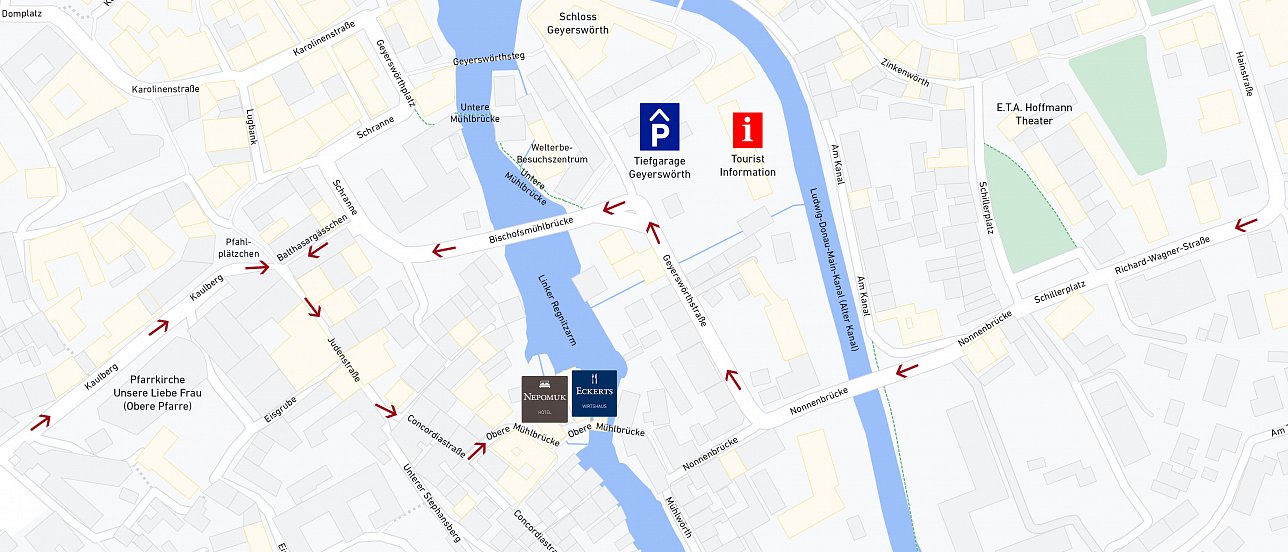 VYTAL REUSABLE PACKAGING SYSTEM
Order your favorite dish "to-go" quickly and easily without polluting the environment? This is very easy at ECKERTS Restaurnt with the Vytal reusable system!