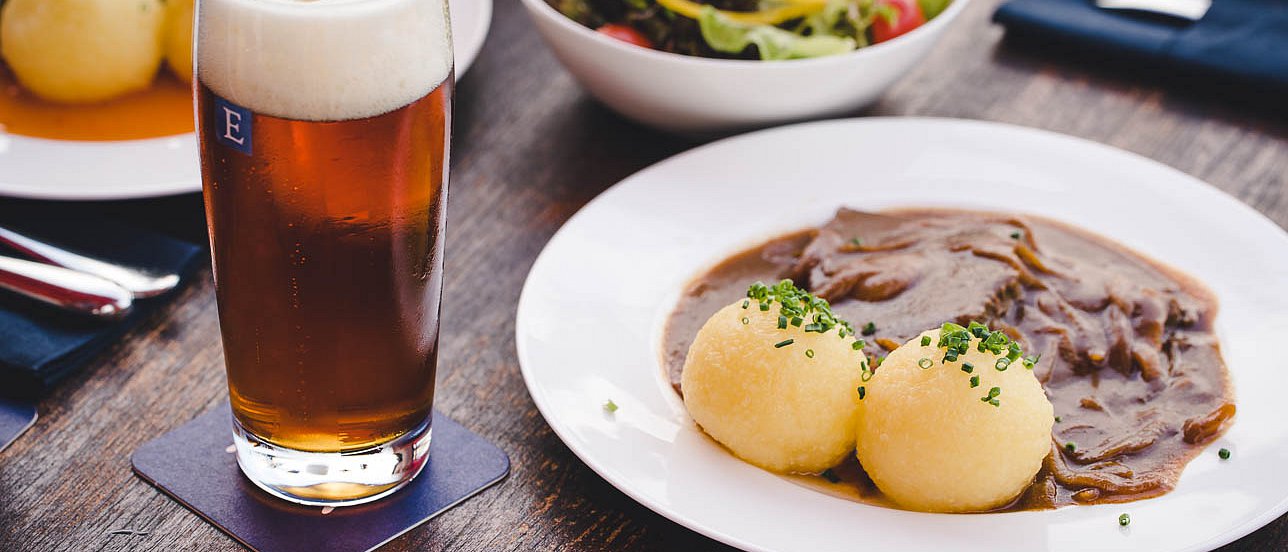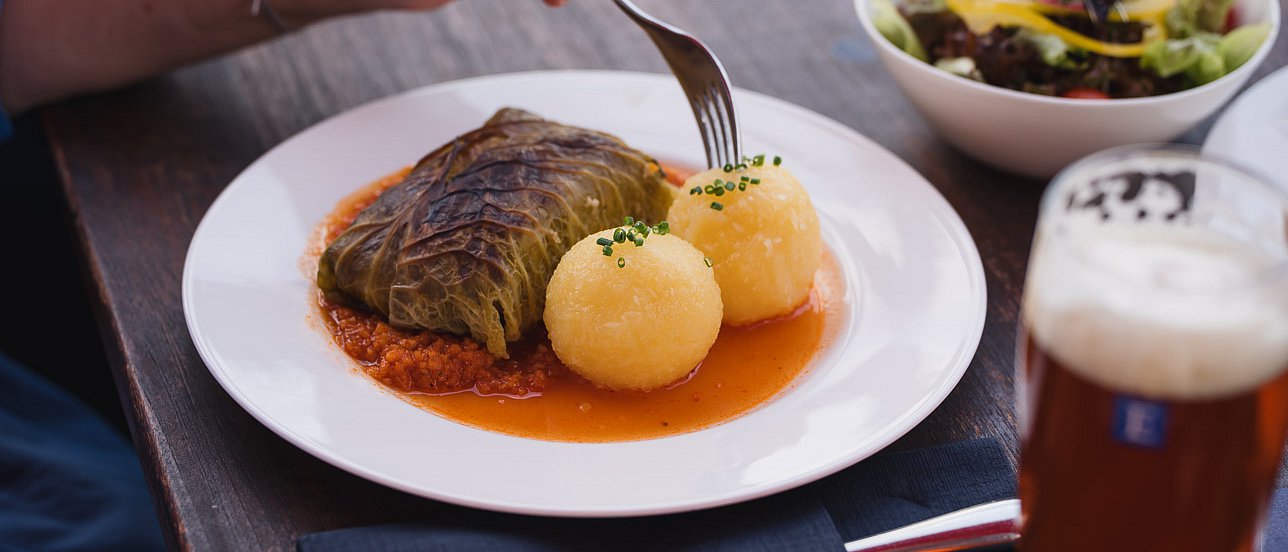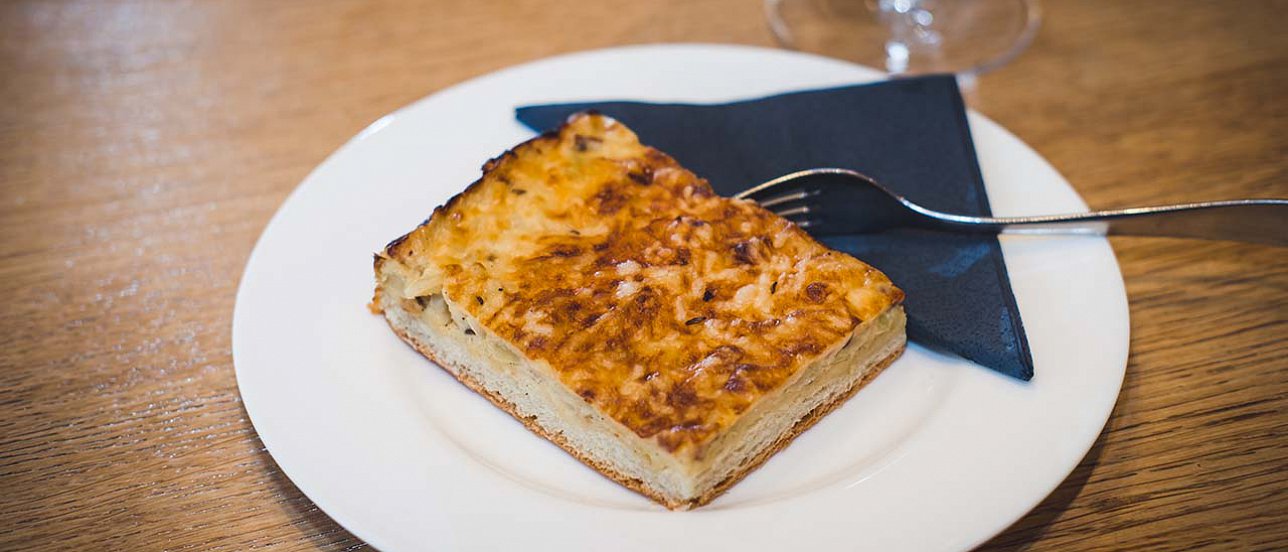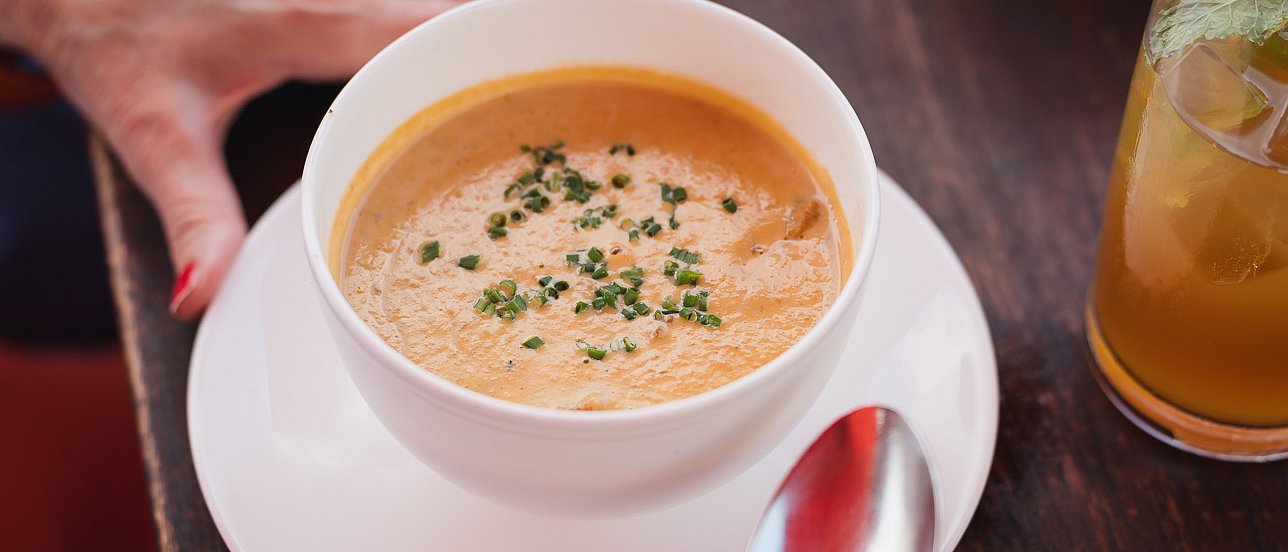 Franconian Lunch at the Eckerts
Franconian Lunch
always on saturdays, sundays and public holidays
from 11:30 a.m. to 1.30 p.m.
Cream of chanterelle soup
with fried chanterelles
€6.40
roast pork
with sauerkraut and potato dumplings
€13.20
Breaded pork schnitzel
with salad and french fries
€14.80
Vegan savoy cauliflower roulade
with Eckerts vegetable sauce and potato dumplings
€16.20
Boiled beef
with Bamberg onion sauce, salad and potato dumplings
€17.80
Creamy roast veal
with apple red cabbage and potato dumplings
€18.20
Poxdorf farmer's duck
from the poultry farmer Markus Werner from Poxdorf, with creamed savoy cabbage and potato dumplings
€19.20
Cake of the day
homemade, per piece
€3.50
Federweißer
from the Wagner winery
0.2 l €4.50
Onion pie
with bacon
€3.80
Federweißer & Onion Pie
with bacon
€8.00
Schnitzel for the kids
with french fries
€8.80
Dumpling, sauce & vegetables
choice of sauerkraut, red cabbage or savoy cabbage
€7.80
Enjoy typical Franconian specialties every Saturday, Sunday and public holidays
Honestly prepared by hand
Our kitchen team welcomes you with traditional dishes such as roast pork, boiled fillet and farmer's duck, but also popular dishes such as schnitzel and vegan delicacies. Everything is freshly prepared by us with predominantly regional and seasonal products.
Even if we have high demands on the ingredients and the manual preparation, we like to stay true to our line, because after all we are not a gourmet temple, but the ECKERTS restaurant.
Subject to short-term changes to the menu. Information on allergens and additives is available at the counter.