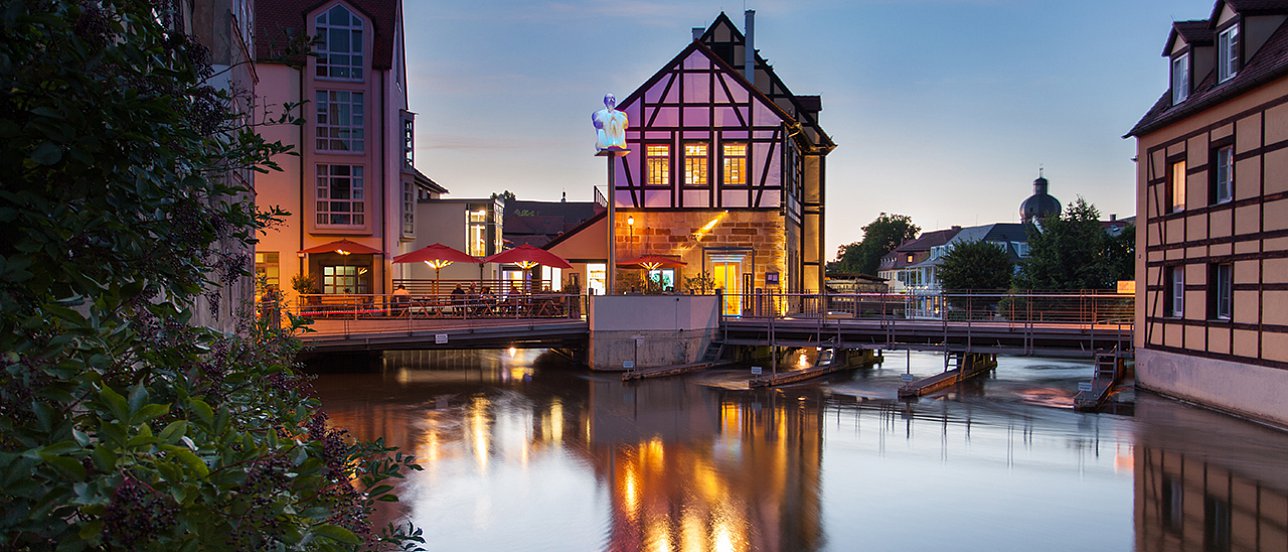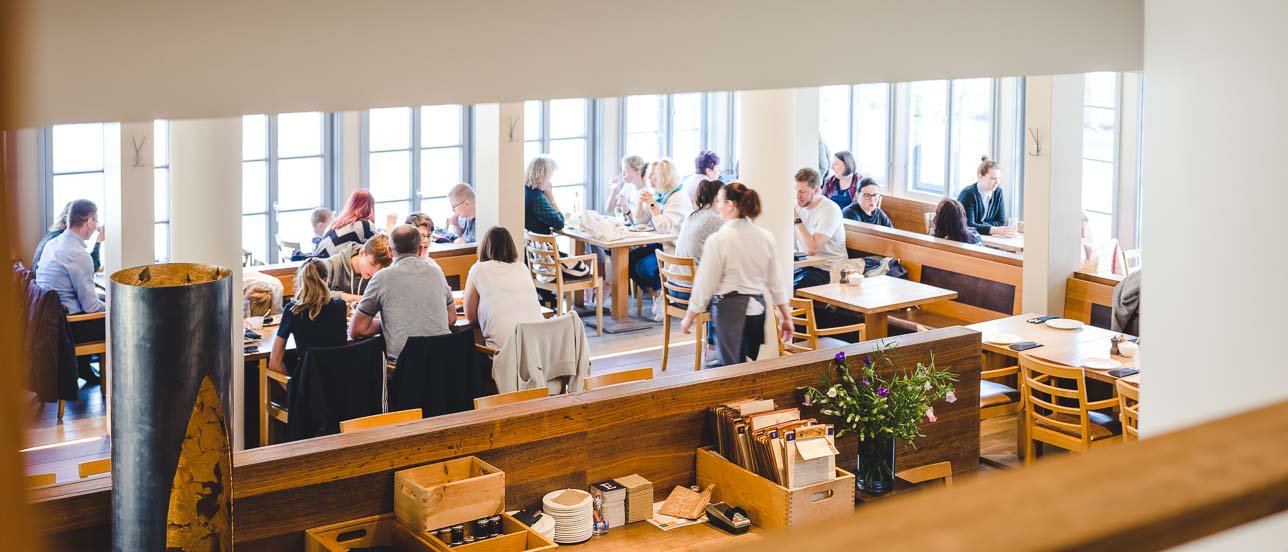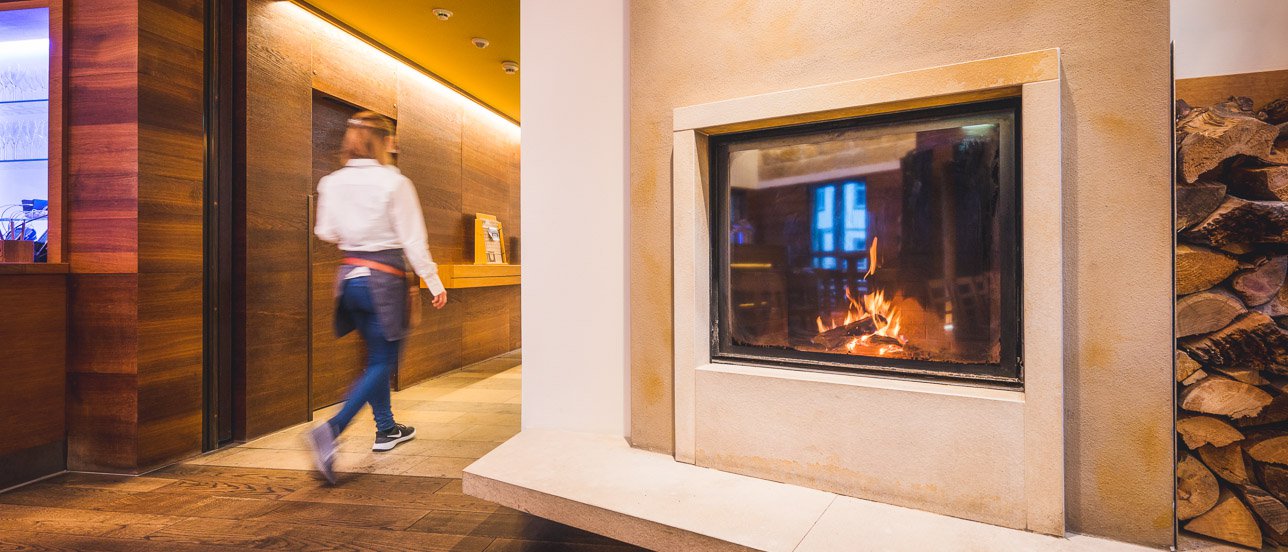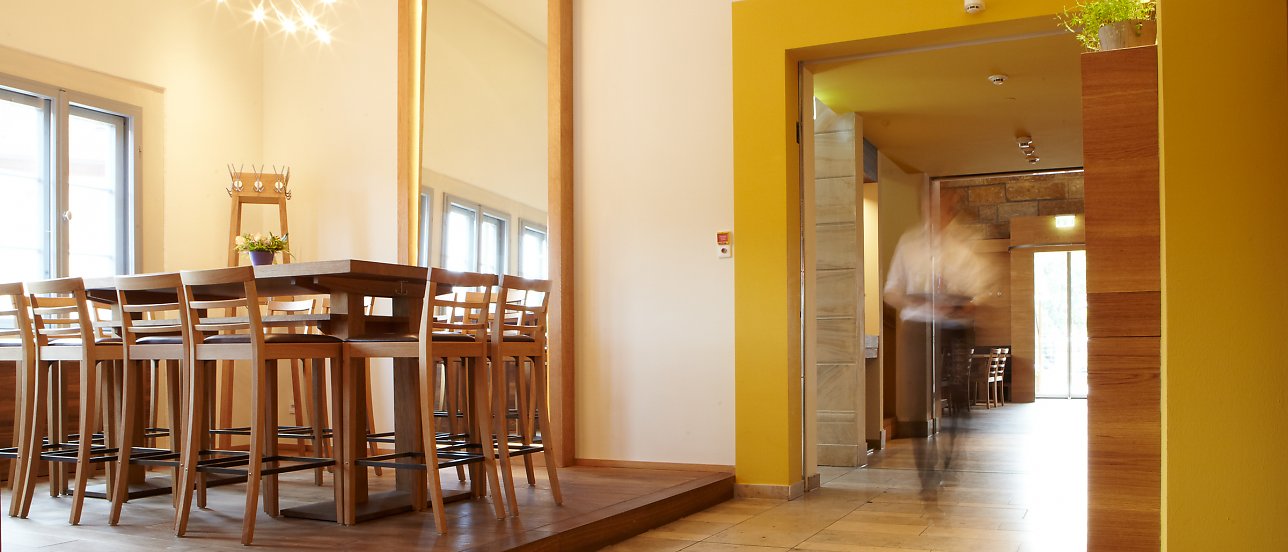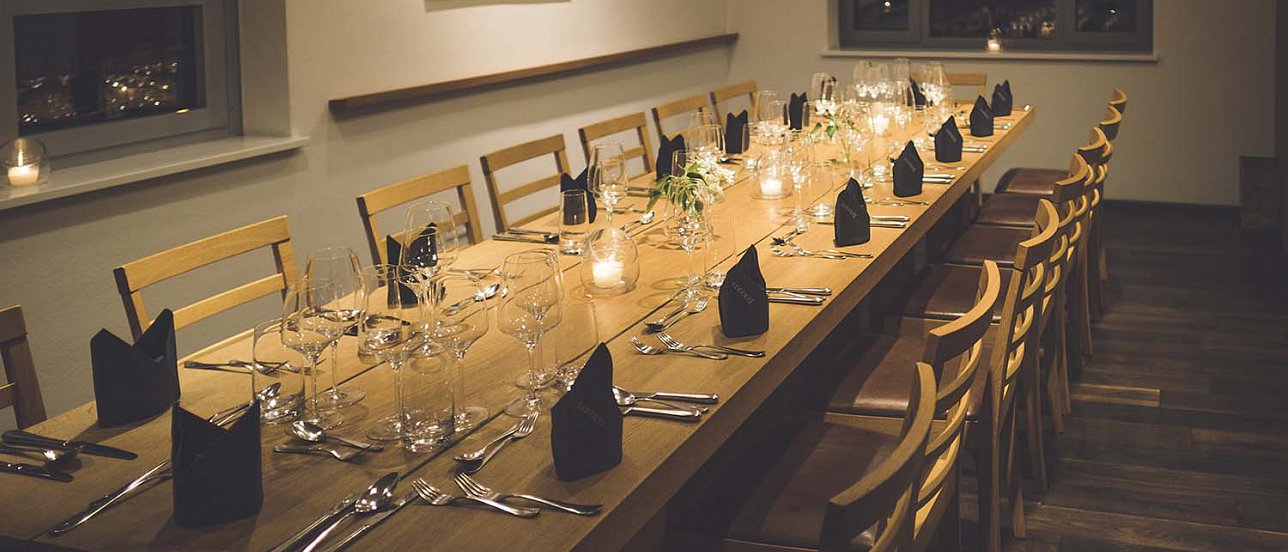 Eckerts Wirtshaus
One building, many possibilities
Where would you like to enjoy? On the bridge terrace with a sunny breakfast? Or in the living room with the most beautiful view of Regnitz and the Old Town Hall? At a party in our show kitchen? Find your favorite place too!
At the bar
Young and old, craftsmen and bankers, work and leisure, one and many meet at the bar - and they all share the desire for a relaxed end to the day. Cheers!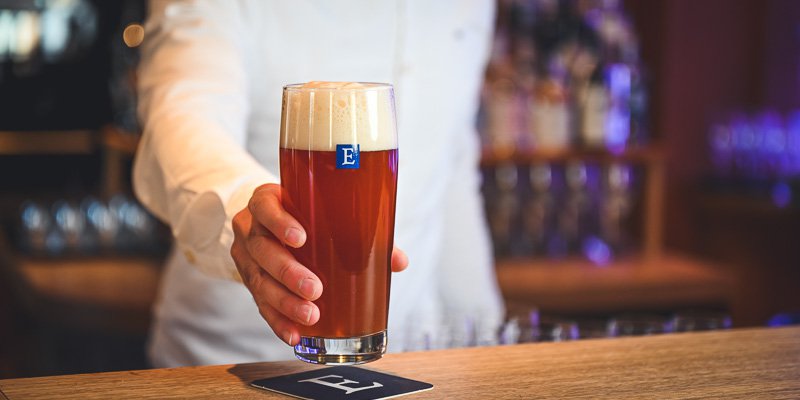 Come on in!
In the heart of Eckerts Wirtshaus you can experience Bamberg from its most beautiful side in an open ambience: enjoyment in the river with a view to the historic mill quarter and the old town hall.
Summer in the city on the bridge terrace
Take your place in the sun for your breakfast on our bridge terrace. Enjoy the place and the stunning view of the blue and green - the Regnitz and the Hainpark.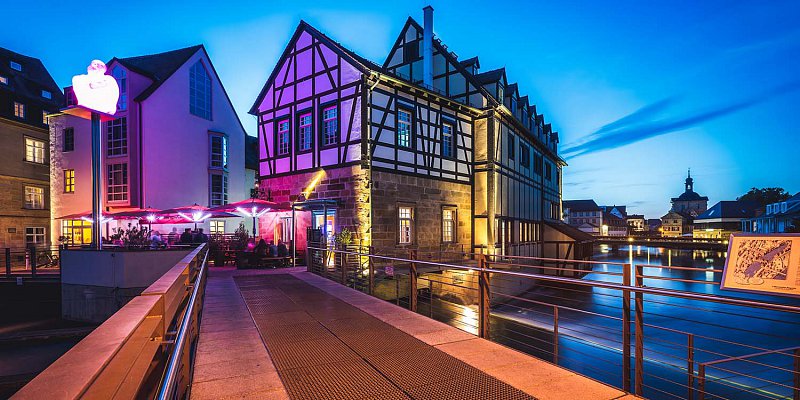 Enjoy with a view from the roof terrace
From our roof terrace you have a unique view of the Lower Mills, the World Heritage Center and the Old Town Hall. Look forward to an unforgettable evening!
How to find us
The Eckerts Wirtshaus is located in the historic mill quarter in the middle of the river.
We recommend entering "Concordia Straße 4, 96049 Bamberg" as the destination - this will take you almost directly opposite the reception of the Hotel Nepomuk, while "Obere Mühlbrücke 9" will lead you to the wrong side of the river with some navigation systems.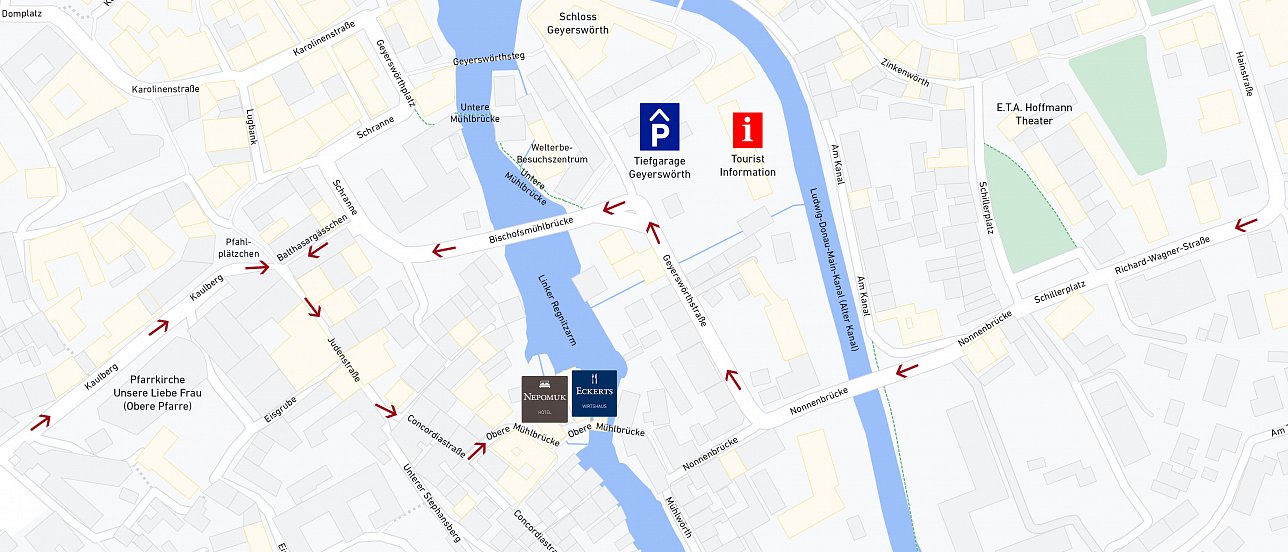 Parking facilities
There are no parking spaces directly at the Eckerts Restaurant. It is best to park in the nearby Geyerswörth parking facility, alternatively in the Schützenstraße parking facility.
Google Maps Car Park Geyerswörth
Welcome to the World Heritage
Experience unique hospitality
Bamberg itself is a dream – but the historic mill quarter is the extraordinary highlight of the city. Located in the river Regnitz, the mills were once an important economic factor in the town. Today, the buildings mainly house apartments and restaurants, as well as Eckerts Restaurant.
From Eckerts Wirtshaus directly into nature
Start your nature tour at Eckerts Wirtshaus and simply follow the Regnitz upstream in the direction of paradise: Stroll through the city park "Hain" and discover the botanical garden, relax on numerous playgrounds and sunbathing areas or in the bathing area. Children will love the playgrounds and boat rentals at the southern tip in Bug. Sports enthusiasts will find space here for walking, jogging or cycling.