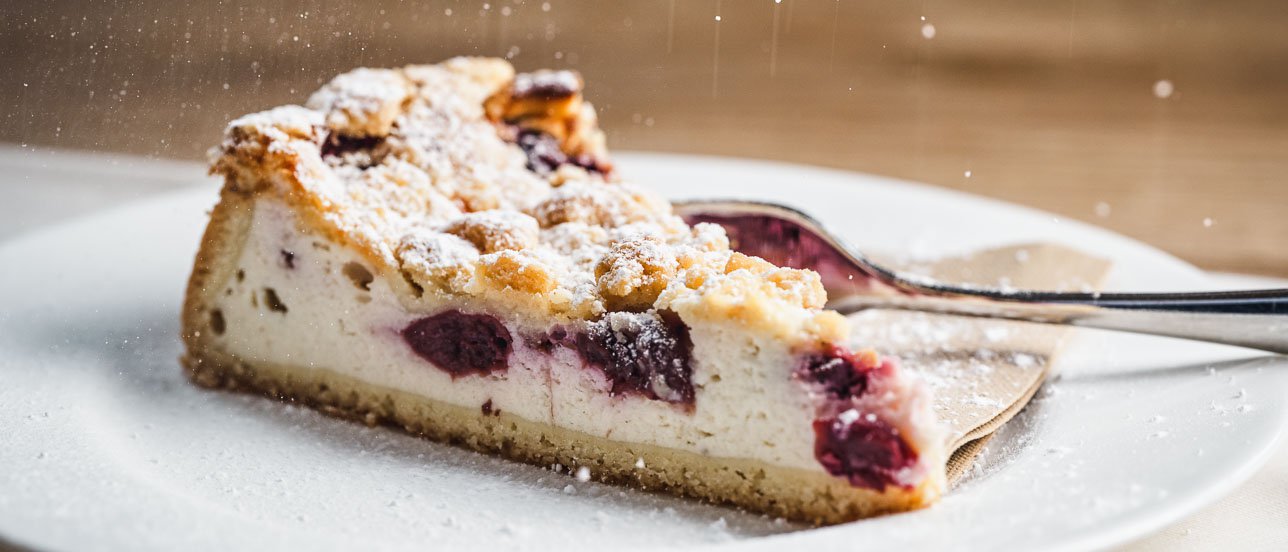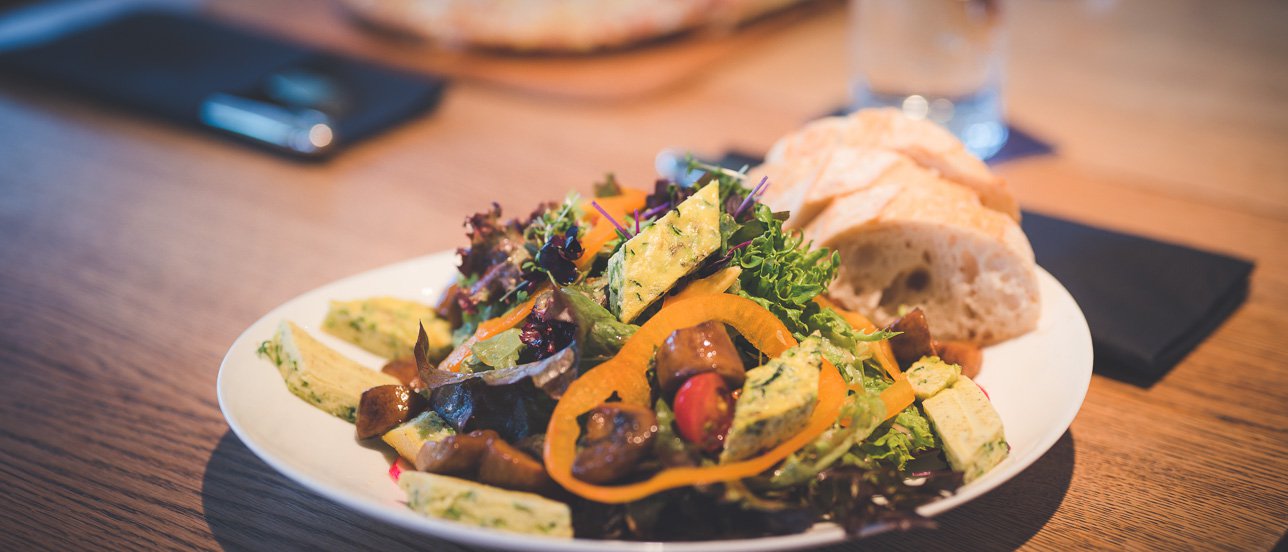 Welcome to Restaurant Eckerts in Bamberg!
Embark on enjoyment
ENTER A WORLD OF DELIGHTS IN THE OLD MILLER'S DISTRICT OF BAMBERG
Our restaurant Eckerts is anchored like a ship in the middle of the river Regnitz. With the water rushing by on either side, you find yourself in a wonderfully quiet atmosphere with modern-Franconian interior design. Straight-lined, distinctive and simple. Traditional dishes are reinterpreted and freshly prepared using regional and seasonal products. Here "Franconian hospitality" meets modernity. The bridge terrace invites you to have breakfast in the sun, looking out over the river Regnitz to the Hain park. If the weather makes you shiver, warm yourself in our cosy bar by the fireplace. Experience the Franconian soul in Eckerts and look forward to enjoyable and above all delicious hours in our restaurant.
Also enjoy your lunch break with us and recharge your batteries for the afternoon. A diverse and healthy weekly menu offers proven classics as well as new creations. Lunch menus are published online in a weekly rhythm, making it easier for you to plan your lunch.
Experience the soul of Franconia at Eckerts and look forward to enjoyable and, especially, relaxing hours.
We will gladly make a reservation for you, just ask us!
Our creed: REGIONAL SUPPLIERS AND SESASONAL PRODUCTS
Regionalism is a process based on which we strive to procure more and more ingredients and products from the immediate vicinity: from gardeners and farmers, fishermen and butchers, vintners and breweries, from manufacturers, local companies and other dedicated people in the Bamberg area. With our regional orientation, we want to ensure more sustainability in the gastronomy industry and our nutrition. Our consistent and constant demand sustainably promotes the development of foodstuffs produced in the region.
But a lot has happened in the past few years. But there will always be exceptions, even in restaurants. Whether it's because important ingredients cannot be cultivated here due to the climate (e.g. pepper, nutmeg or cocoa beans) or because these are particularly important for our nutrition, but are not found in our region (e.g. ocean fish). But you can be certain, no matter what: we take regional and seasonal gastronomy seriously and carefully look at who delivers what for which use and always ask whether there is a replacement from a regional or even a local source that meets our quality requirements.