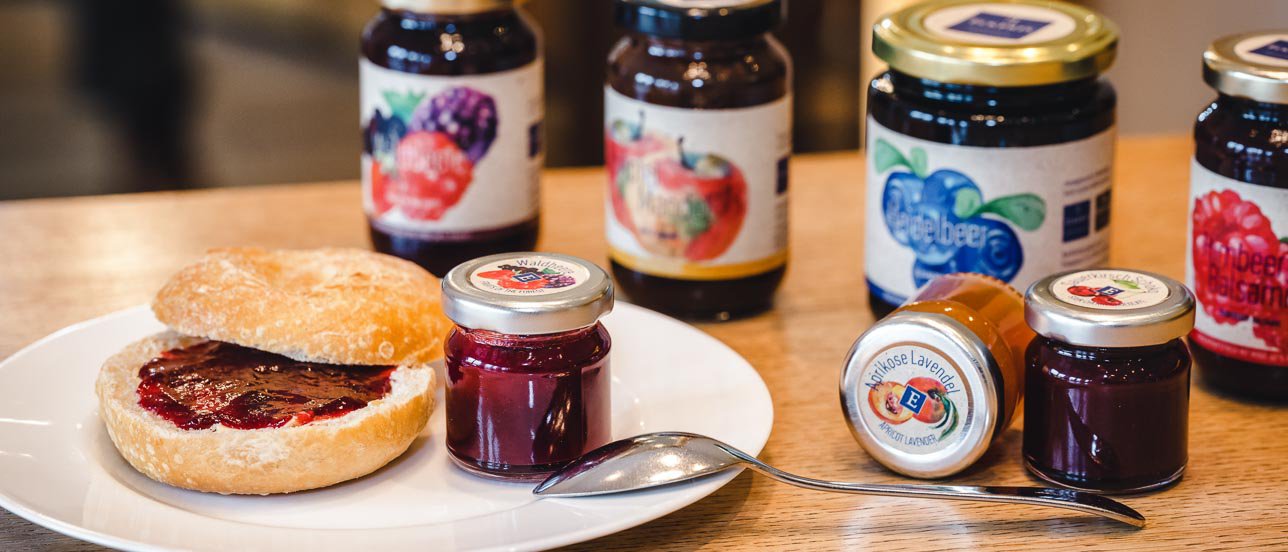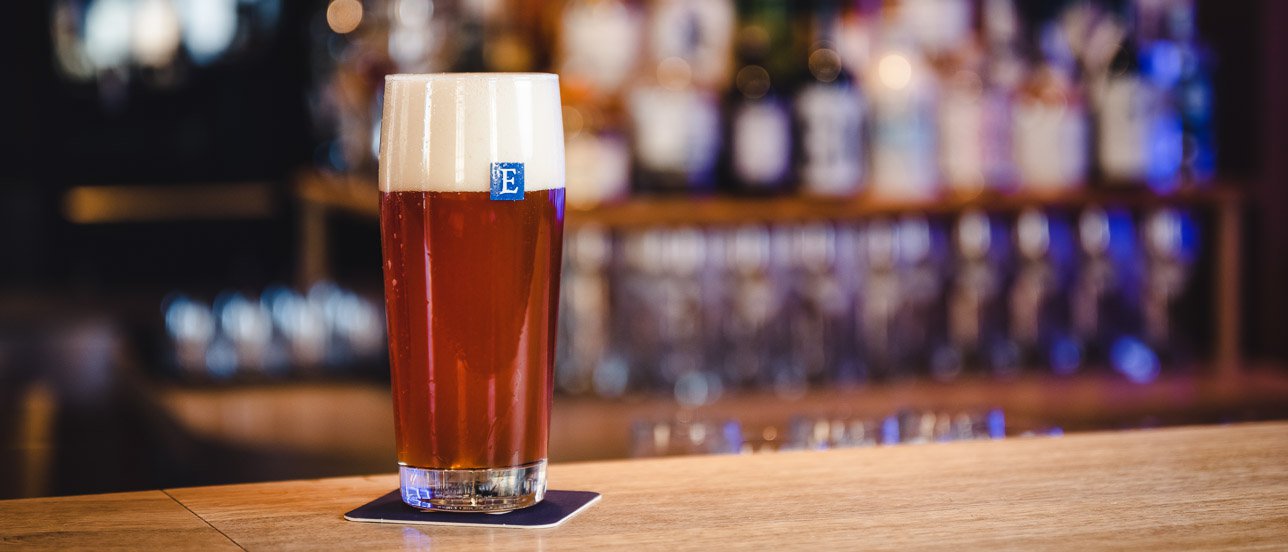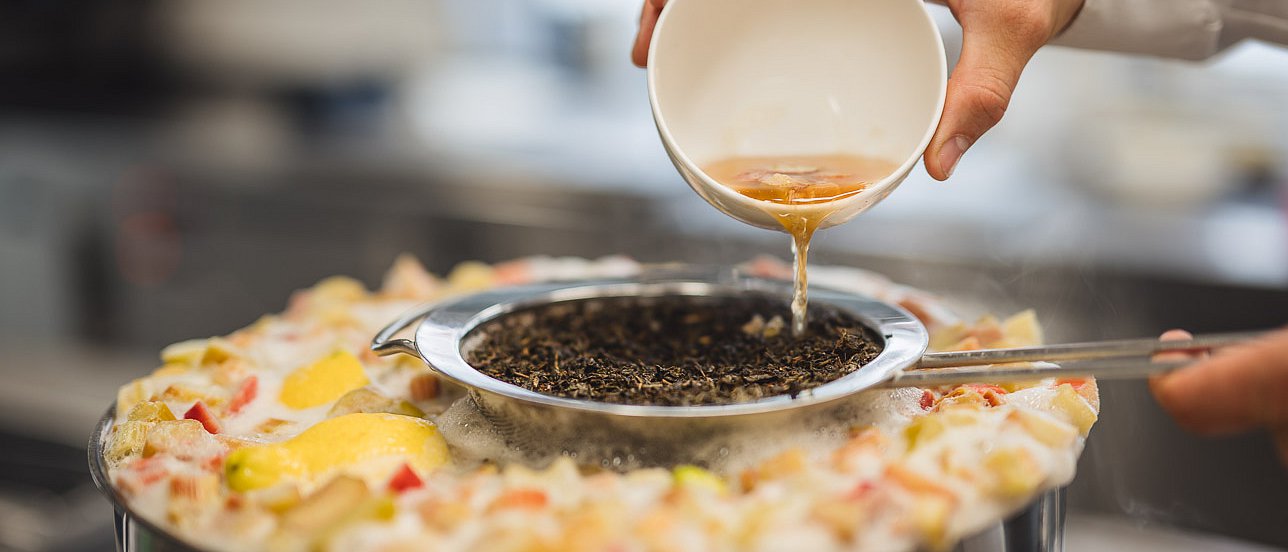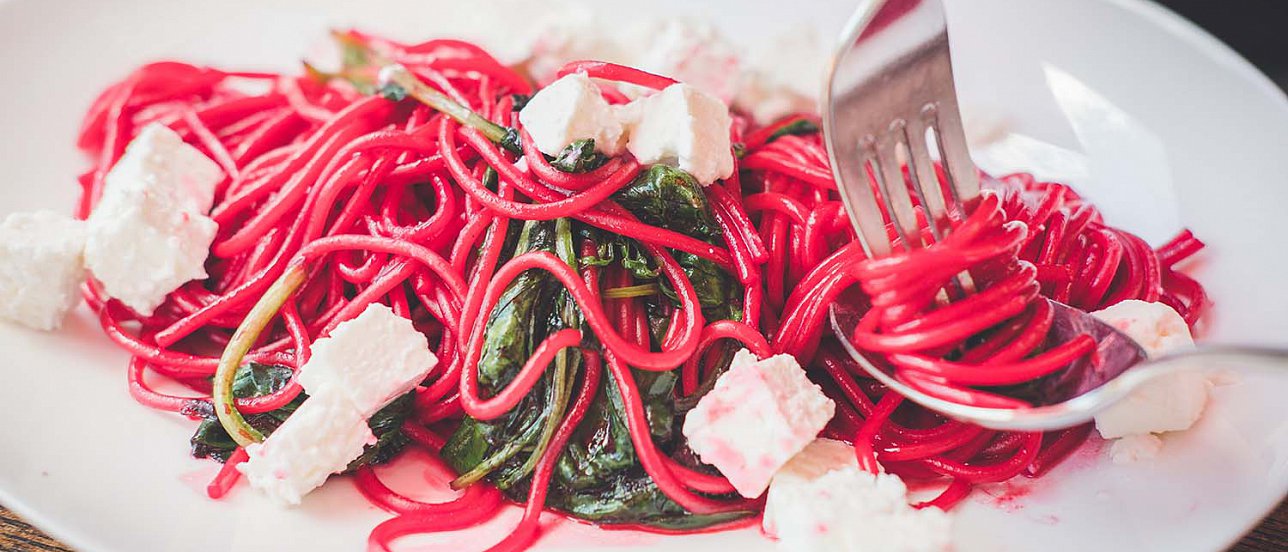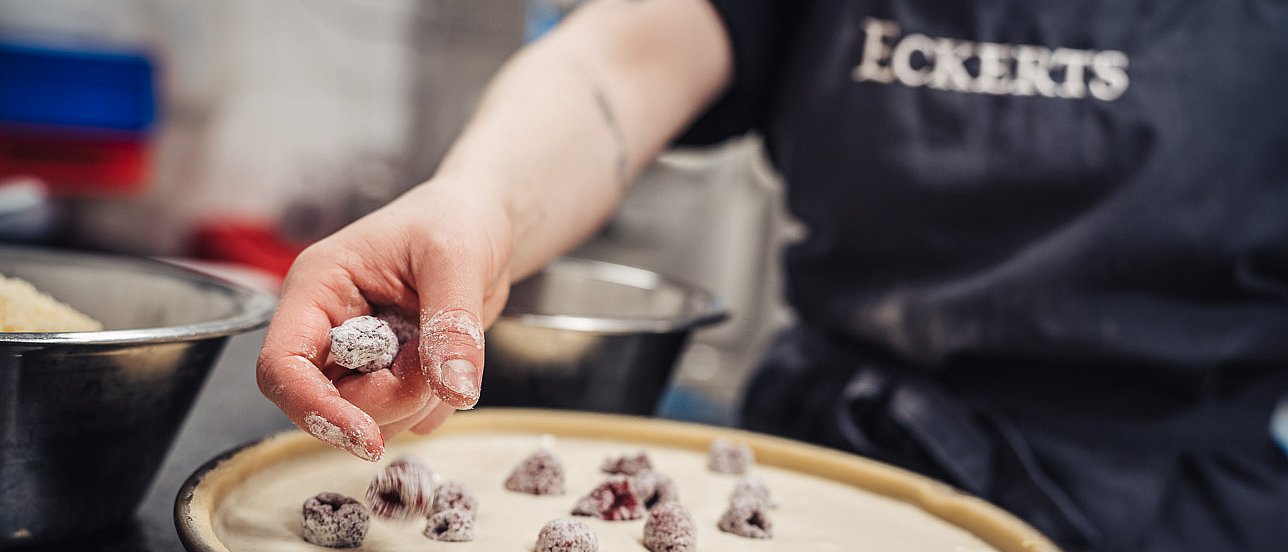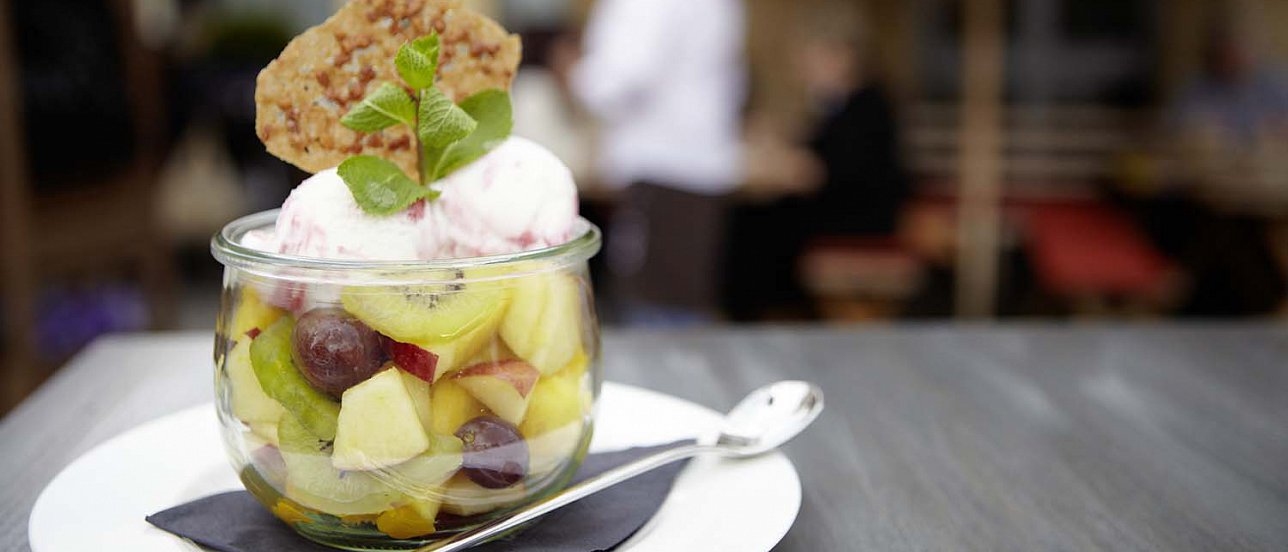 Our homemade products
There is 100% ECKERTS in it!
As far as possible, we use regional and seasonal products for our food and drinks. Even more valuable is of course: do it yourself. That is why we are particularly proud of our homemade creations, such as fruit spreads, pasta, drinks, cakes and sauces. Let yourself be inspired!
You can also enjoy our fruit spreads and pasta at home - or give them away!
Eckert's jam
Anything but ordinary
Opposites attract! Let our doubly delicious fruit spreads melt in your mouth: raspberry-balsamic, apricot-lavender, plum-cinnamon, sour cherry-chocolate, apple-almond.
And for the traditionalists among us, there are also strawberries, wild berries and blueberries.
You can also enjoy all fruit spreads at home:
Jar of 165g: €2.60 | Jar of 300g: €4.00
Simply contact our service team.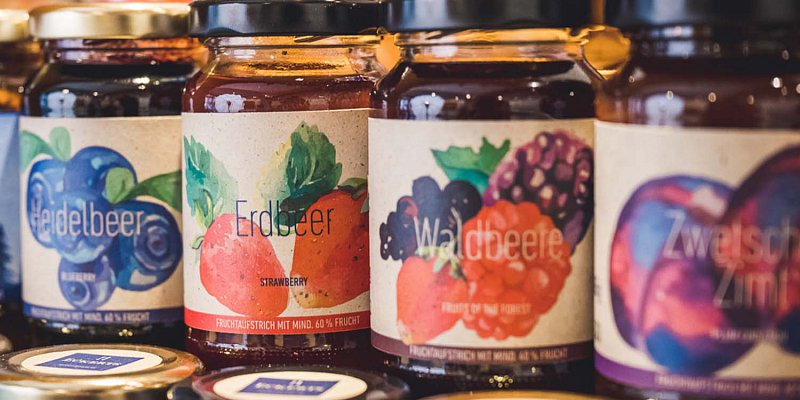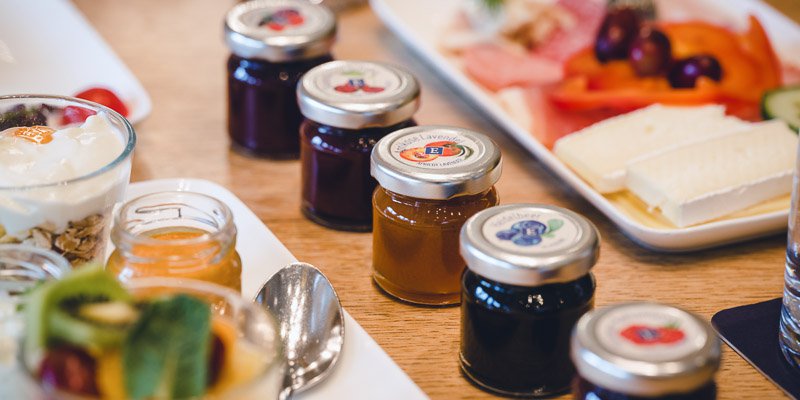 Eckerts beer
Our liquid business card
The Eckerts beer is brewed exclusively for us by Isabella and Markus Mereien in Memmelsdorf with ingredients exclusively from organic cultivation.
With its amber-brown colour, the balanced yet present malt note and the slightly flowerier hops, it ranks among the traditional beers of the region, but remains independent. A thoroughly Franconian beer.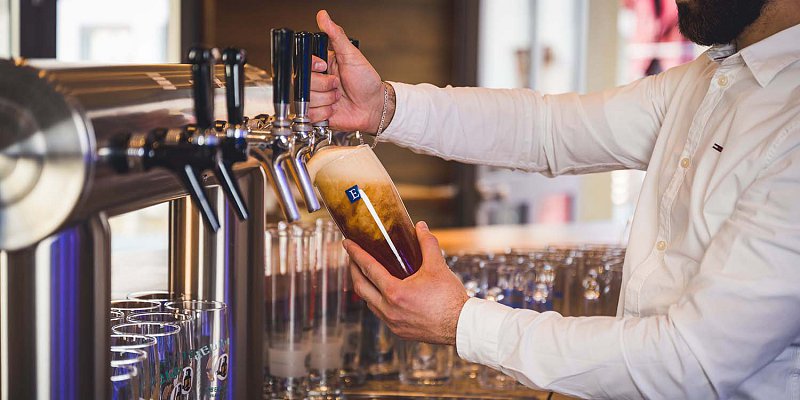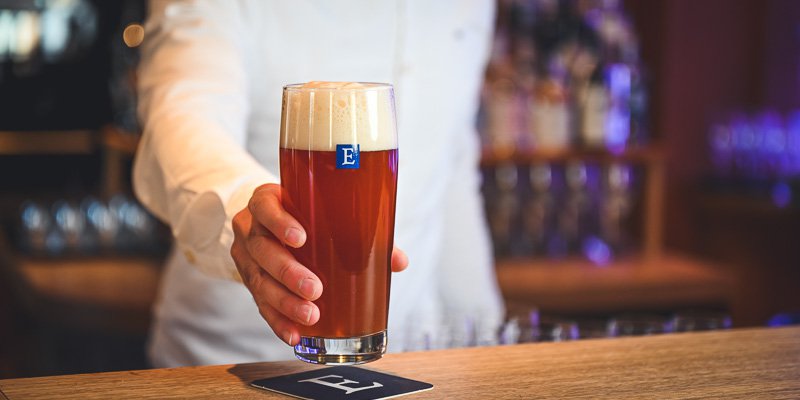 Our homemade pasta
Pasta production in manufacturing quality
Whether as a side dish or just with sauce: Noodles always fit! Get our homemade tagliatelle or farmer's pasta to take home. And even if they look so perfect: we actually make them here at ECKERTS Restaurant.
Pasta enjoyment as a gift or for at home
Farmer's noodles pack of €3.90
Fine tagliatelle pack of €3.40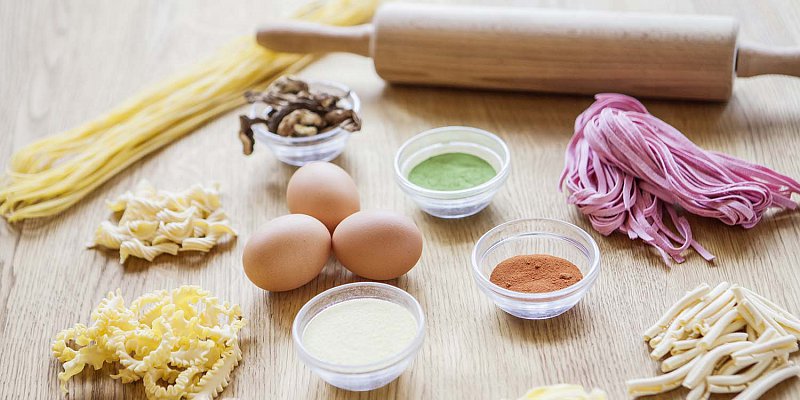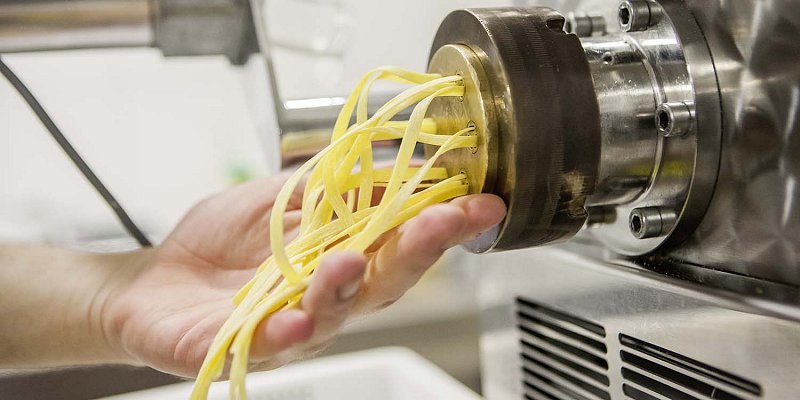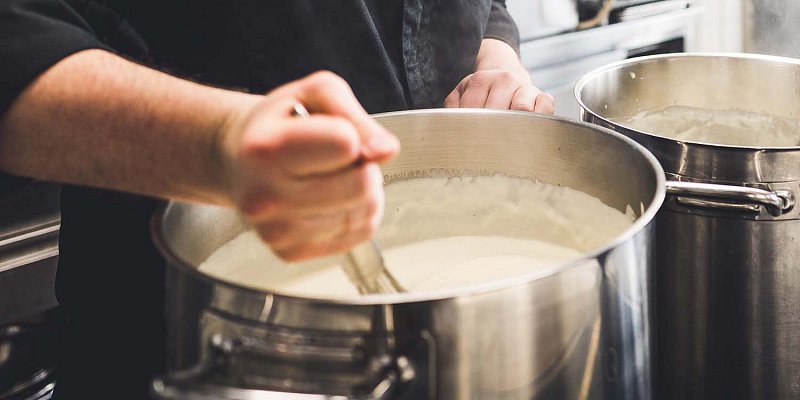 Our sauces
We call the tune
A good sauce is the music to the meat. Or the vegetables. That's why our kitchen orchestra is happy to play for you: Whether light or dark, clear or thick, sweet or spicy - a good sauce as a carrier of intensive aromas is indispensable as the basis for many dishes.
Our kitchen team attaches great importance to high quality, so the decision to also make sauces ourselves was made quickly.
Cakes, tortes & tarts
Over 40 different varieties
We offer a fine selection of over 40 cakes and tarts every day. Whether as a dessert or for afternoon coffee - there are plenty of opportunities!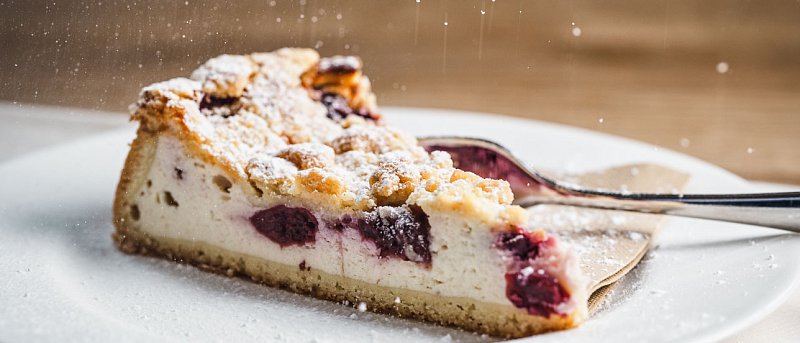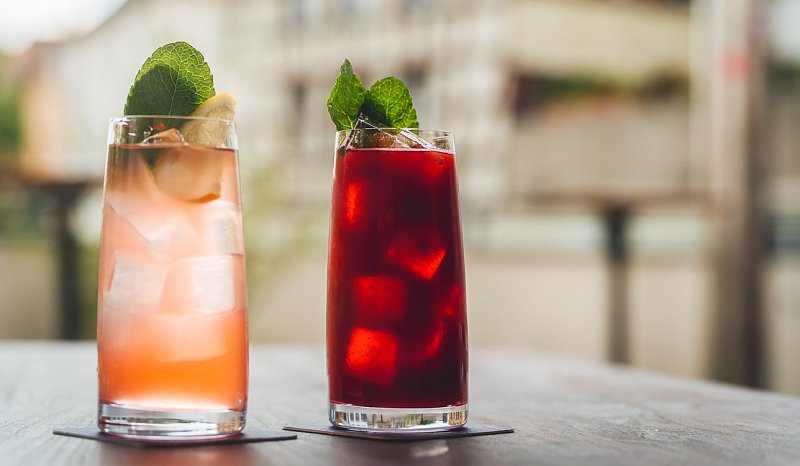 Homemade iced tea
Alcohol-free enjoyment with a refreshment factor
The best way to cool down in summer is our iced tea in different flavors. Our classic: lemongrass ginger ice tea.
Eckerts lemonade
The perfect thirst quencher
Fruity ingredients with lots of flavor and a slight sweetness are infused with fine mineral water. Refined with a light note of spices, the fruits gain another dimension and become a long-running hit in ECKERTS Restaurant, e.g. as strawberry-tarragon lemonade!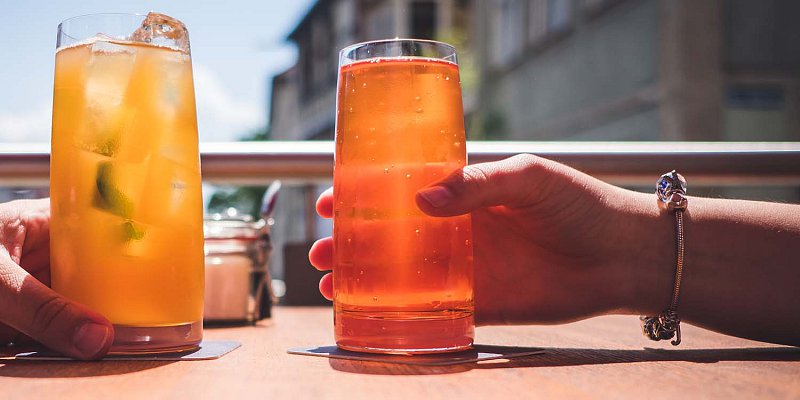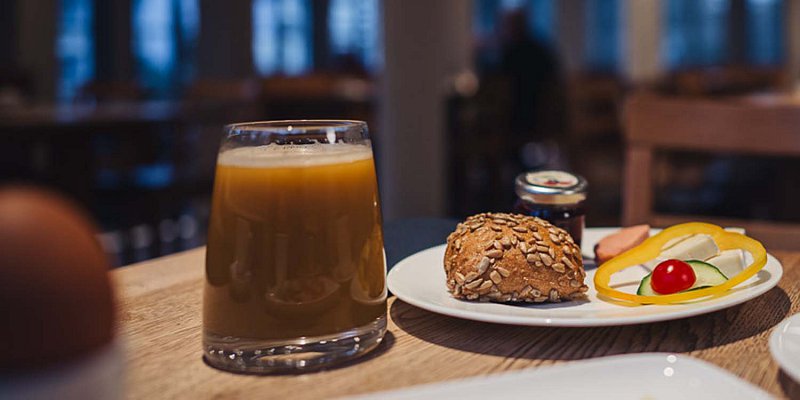 Eckerts power drink
Our homemade ECKERTS power drink is freshly made from carrots, kiwi, apple and pineapple. It tastes wonderfully fruity and gives you power for the day.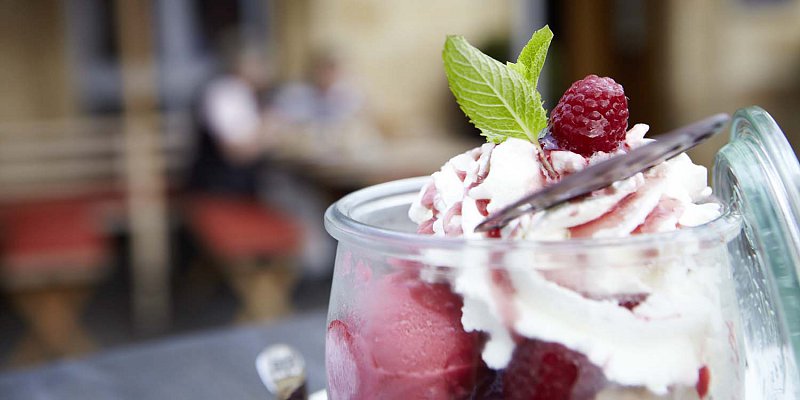 Ice age
...is the best age!
ECKERTS Restaurant stands for regionality and seasonality. But can this quality thinking also be applied to frozen goods? And whether: Here with us you have been able to enjoy hand-made and homemade ice cream for years. We create the most delicious types of ice cream - including the Franconian-exotic ECKERTS beer ice cream.