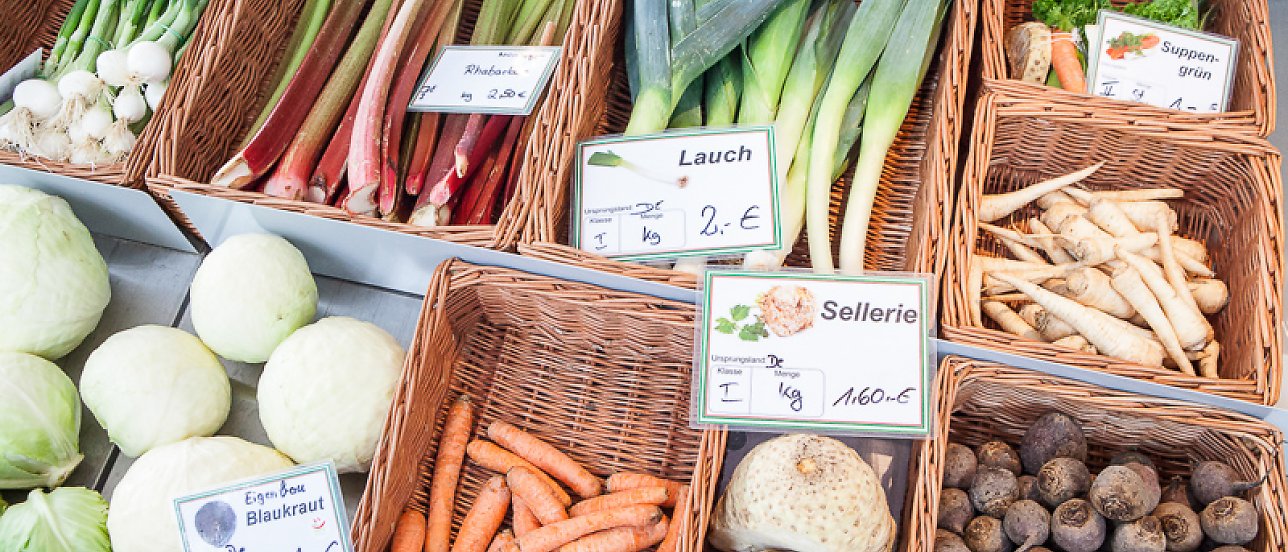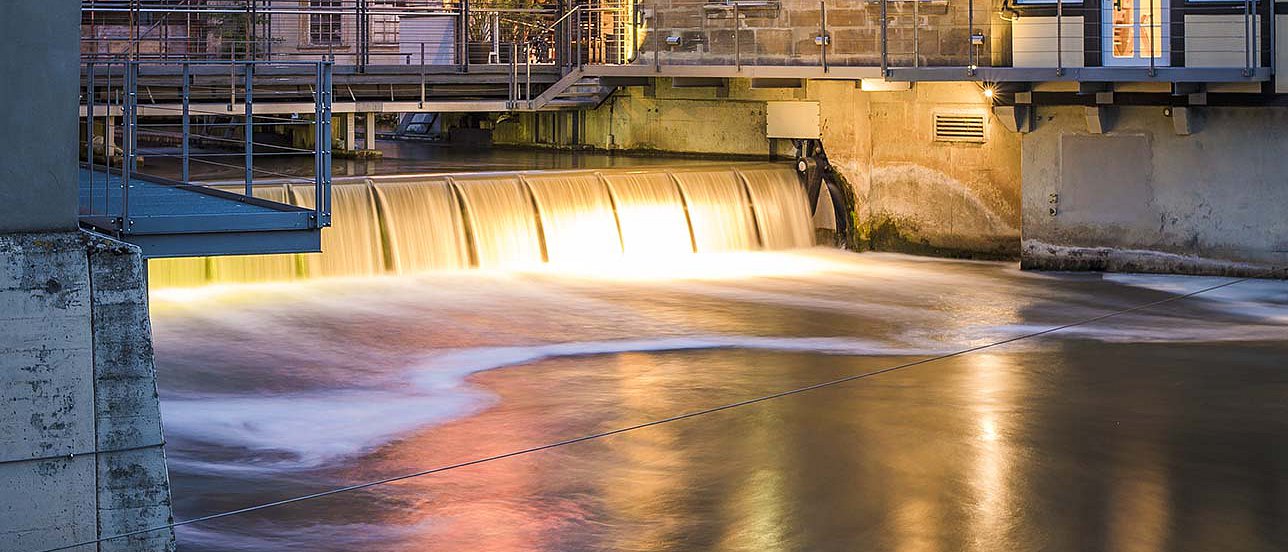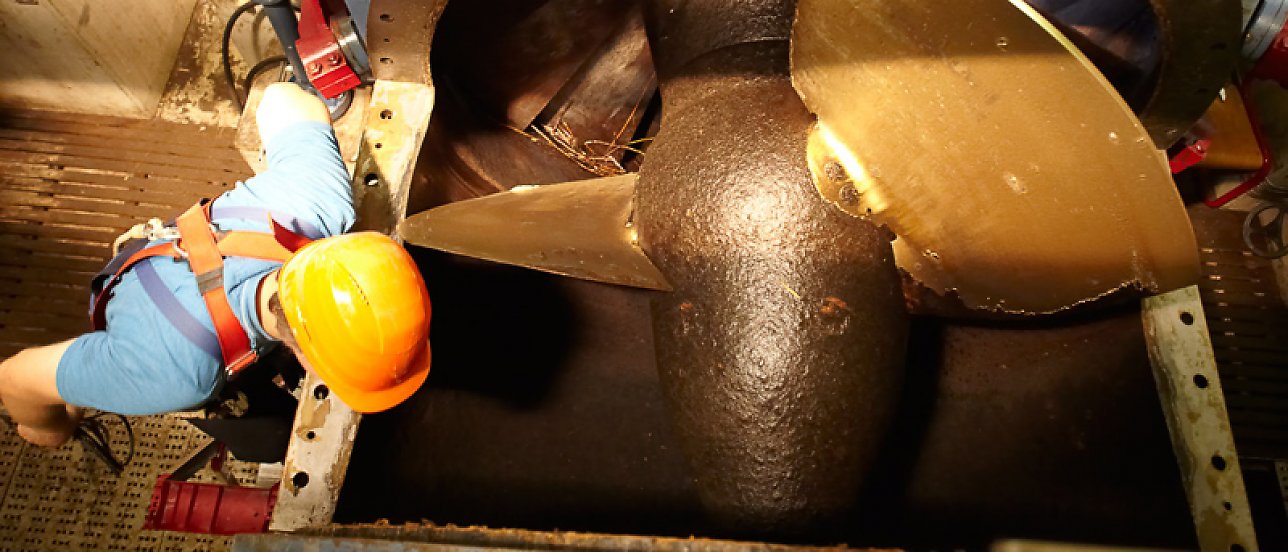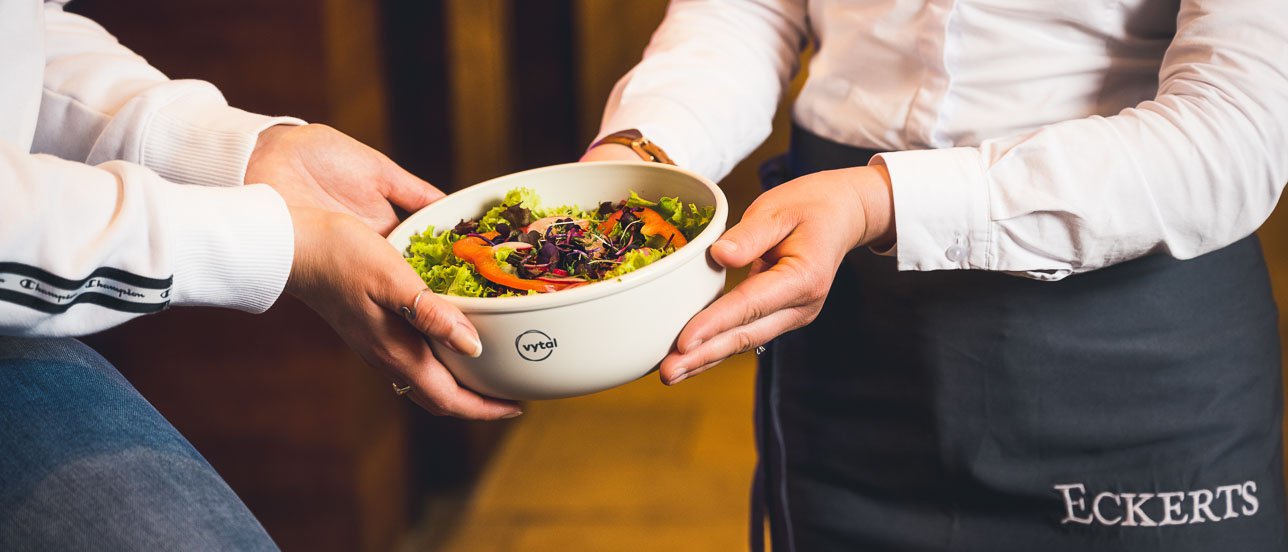 Sustainability at Eckerts Wirtshaus
Because it is good and does you good!
Sustainability is an important goal for us. We have a lot planned and have already achieved a lot: starting with the interior design of Eckerts, using solid oak wood from the Steigerwald in connection with limestone from the Franconian Jura, to sustainable energy generation from the underground hydroelectric power plant directly below us, to the selection of food and drinks , which mainly come from local and regional partners and suppliers.
Become sustainable at all levels
We want to become better in terms of resource consumption, environmental protection, CO2 consumption, energy consumption and other areas.
We are working on it in close consultation with our suppliers and are happy if suggestions come from outside. Our team leaders also look responsibly into their areas in order to improve in detail. We would be delighted if you would accompany us along this path with an interest and openness to change.
Green electricity from the Regnitz
While you are sitting on our bridge terrace, sustainable energy is generated at your feet around the clock. Find out more about the underground hydroelectric power plant here.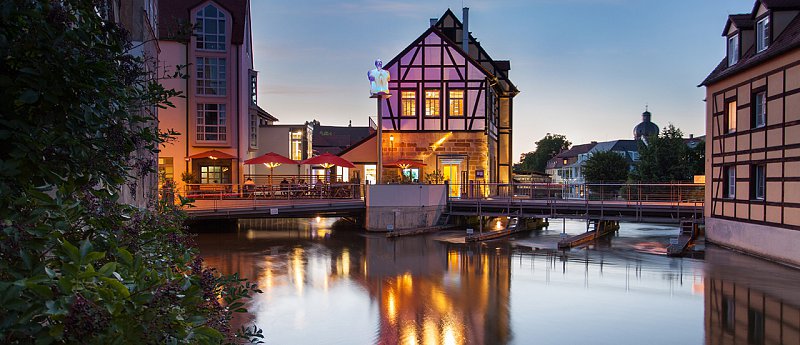 Further measures for more sustainability at Eckerts Restaurant
There's a lot more to do!
We know that all this is not enough. On the contrary - we would like to try even harder and are happy when our guests actively support us and use sustainable offers, e.g. our reusable system from Vytal, which with app and QR code not only helps to avoid waste, but also is practical and easy to use.
VYTAL REUSABLE PACKAGING SYSTEM
Order your favorite dish "to-go" quickly and easily without polluting the environment? This is very easy at ECKERTS Restaurnt with the Vytal reusable system!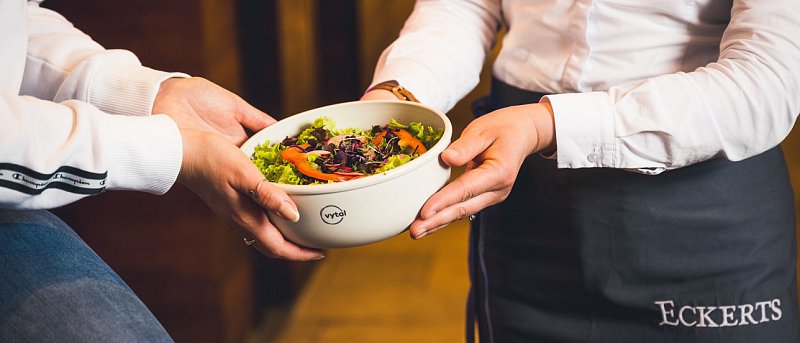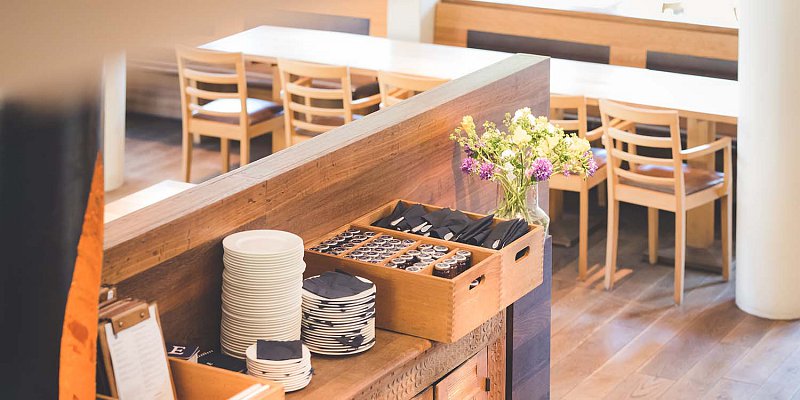 Material from the region
When planning the renovation of Nepomuk restaurant and hotel in 2011, we relied on sustainable resources. This is visible in the interior design of ECKERTS Restaurant: solid oak wood from the Steigerwald, processed by a local carpenter, together with limestone from the Jura and leather with excellent durability.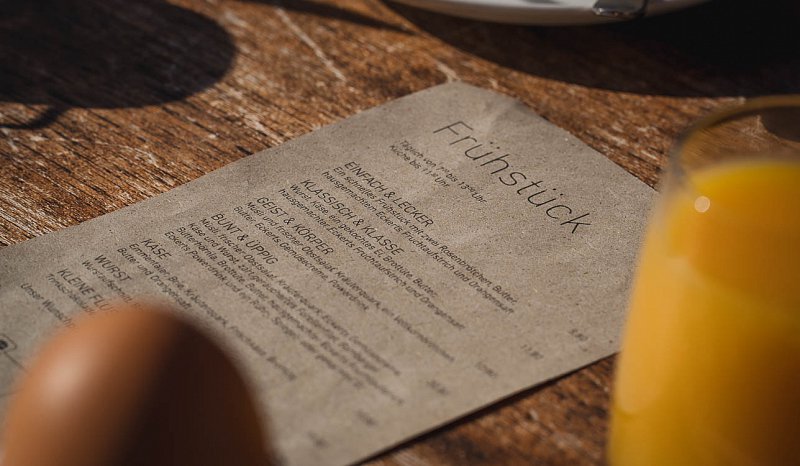 Local food and drinks
Short distances through regional suppliers are also important to us when purchasing goods. We are increasingly focusing on organic quality.
Small steps for more sustainability
We weigh laundry and washing powder more precisely, have been gradually switching to LED lighting since 2016, have largely dispensed with disposable packaging at the table, have been brewing our own beer since 2021 with raw materials exclusively from organic farming, collect crown caps and recycle them (the proceeds from this goes to the German Youth Cancer Research).
The waste fat that accumulates in the kitchen is also 100% reused by a partner who specializes in this.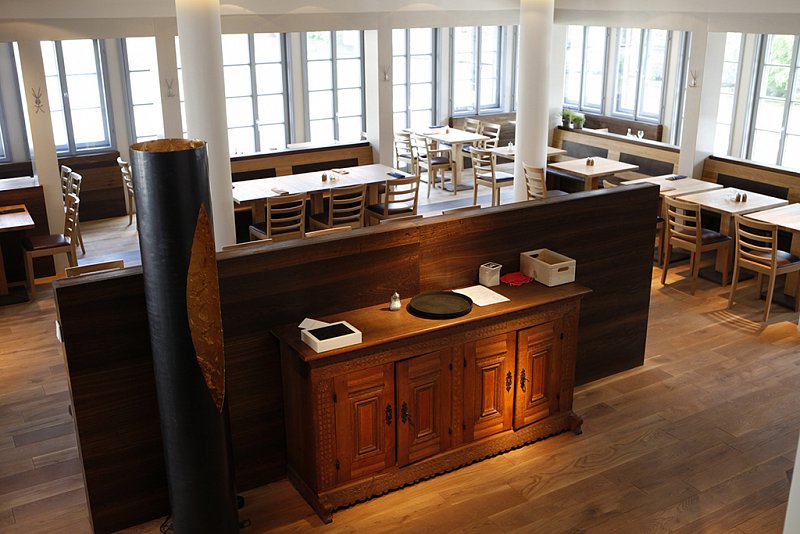 WE NOW SAVE ELECTRICITY IN THE EVENINGS