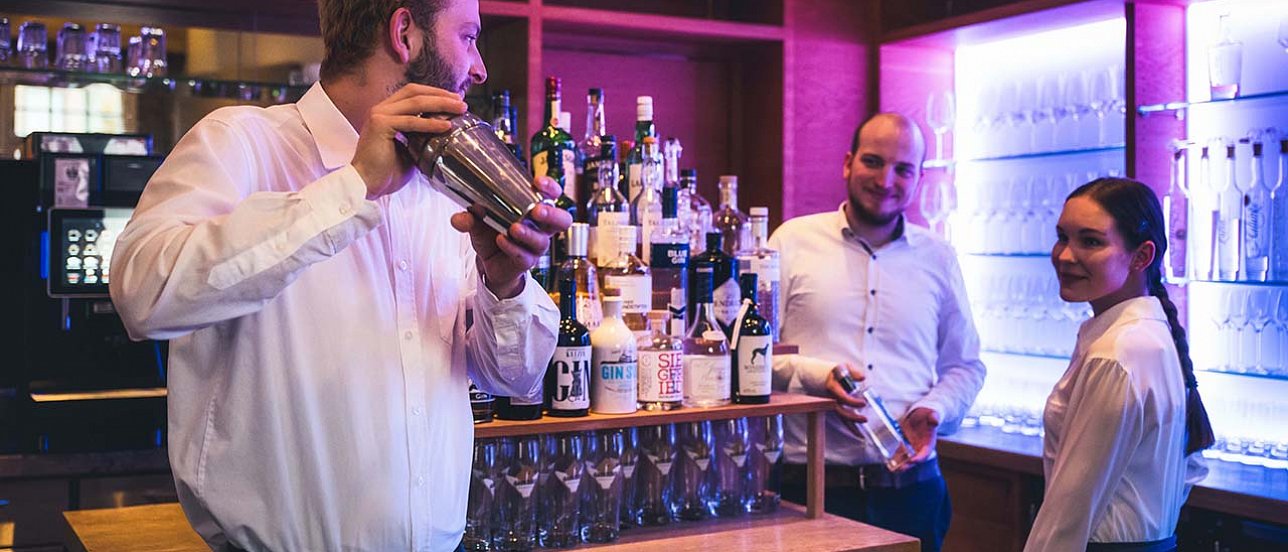 Join our team: We are looking for you!
Apply now!
We at ECKERTS Restauant are committed and visionary in our efforts to make it possible to experience a gastronomy that is unique. We are more than a restaurant - we create favourite places for our guests, we create pleasure on the river. With you in our team, we want to continue our successful journey, in which we reinvent ourselves every day and new perspectives for each and everyone are constantly arising.
Read our current job offers or contact us for spontaneous applications!
Professions in gastronomy have potential!
Training and vacancies at Eckerts Wirtshaus:
Here you will find all the information about what we offer and what to expect from us. Follow the links in the respective vacancies to read more about them and to find out how to contact them for applications!